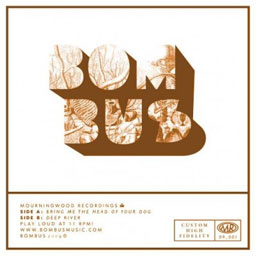 All yall Spotify users listen up!
Mourningwood Recordings will launch all of our three first 7″ singles on Spotify! One single each week, starting with our absolute first one. Bombus No: 1.
http://open.spotify.com/album/5V9lCWfpCTs32wjEkXYRGJ
For you who don't have Spotify the single is also awailable for downloading as mp3 at a number of stores.
iTunes:
http://itunes.apple.com/se/album/n-o-1-single/id561458218
Amazon:
http://www.amazon.com/N-o-1/dp/B0099OXK4G/ref=sr_shvl_album_3?ie=UTF8&qid=1349959120&sr=301-3