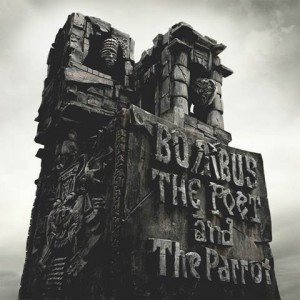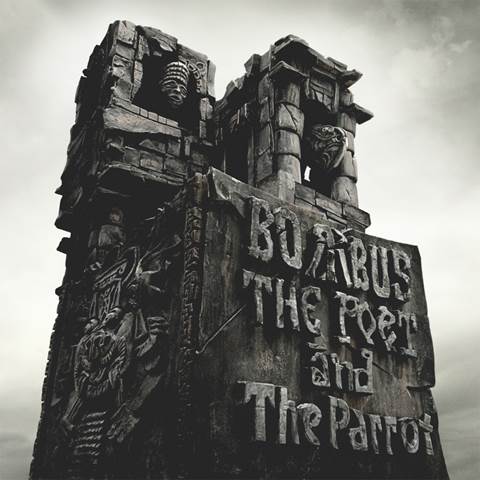 The stunning Century Media debut of Gothenburg's metal heavyweights BOMBUS is out NOW in Europe!
Here is some assorted media praise for the release:
"This is one of the best Swedish albums I've heard in years..." – Kristian Bågefeldt
Close-Up (SWE), 9 out of 10, Soundcheck #1
"The atmospheric textures, plus the band's willingness and ability to avoid any particular pigeonhole, give The Poet And The Parrot a touch of depth and range"
Metal Hammer (UK), 7 out of 10
"An extremely pissed off ride on a Rat Bike through the rotten 'Mad Max'-moderate end scenarios, where mechanically cold aggressiveness hits the groovy roots of rock and roll, punk and metal"
Rock Hard (DE), 8 out of 10, 10x Dynamite, Soundcheck #5
"If Motorhead had a rocking child with Entombed and Venom – it would sound like Bombus"
Metal Hammer (DE), 5 out of 7, Soundcheck #8
"'A Safe Passage', 'Let Her Die', 'Apparatus' or the title song breathe the same spirit as Turbonegro as of Kvelertak"
Spiegel-Online (DE), 8 out of 10
"Perhaps you could also consider extremely pissed Motorhead as reference"
Visions (DE), 8 out of 12
"Bombus sound like Motorhead were swimming in mud. They got the explosives, you got the detonator"
Revolver (ES)
'The Poet And The Parrot' is available now in the following format across Europe:
–       Limited Edition Digipak (incl. 2 Bonus Track)
–       Standard CD
–       Digital Download Version
–       180gr. Gatefold Vinyl (unlimited black version, limited dark-green version)
You can order the album here: http://smarturl.it/bombuscmd
The band recently released three videos, which can be seen here:
'Into The Fire': http://www.youtube.com/watch?v=cMqc_Nc2ZFY
'Enter The Night': http://www.youtube.com/watch?v=5_Ejx9WPvec
'Apparatus': http://www.youtube.com/watch?v=0wD3yLGjnXo
The band is also proud to announce that they will go out once more as special guest for Danko Jones who invited them to support him in Scandinavia. There is also handful of nice special shows before that and even more important: a full European headliner tour in November/December 2013. The special guest for their headline tour will be announced soon. See dates below.
The guys are psyched about joining Danko Jones on tour again: "Last fall we supported Danko Jones. Last spring we supported Danko Jones. We are happy to announce that his fall, we will go full circle, and support them again, on the third and last leg of their euro tour through-out the Nordic region. Good times ahead!"
BOMBUS Live:
31.08.2013 Hi time /Pustervik, Göteborg, Sweden – RECORD RELEASE SHOW!
06.09.2013 Conglomerate Fest at Bogen F, Zurich, Switzland
12.09.2013 Pussy a Gogo,  Stockholm, Sweden – headline
13.09.2013 Close-Up Boat Cruise, Sweden – festival
27.09.2013 Hamburg Metal Dayz @ Marx, Hamburg, Germany
04.10.2013 Club Destroyer Sundsvall, Sweden – headline
Supporting DANKO JONES
25.10.2013 Tivoli, Helsingborg, Sweden
26.10.2013 Svandammshallarna, Uppsala, Sweden
30.10.2013 Club 700, Örebro, Sweden
31.10.2013 N3, Trollhättan, Sweden
01.11.2013 X&Y, Borås, Sweden
02.11.2013 Nöjesfabriken, Karlstad, Sweden
08.11.2013 Union Scene, Drammen, Norway
09.11.2013 Revolver, Oslo, Norway *
10.11.2013 Garage, Bergen, Norway
11.11.2013 Folken, Stavanger, Norway
13.11.2013 Dynamo, Norrköping, Sweden
14.11.2013 Liljan, Borlänge, Sweden
* BOMBUS only!
BOMBUS European tour
18.11.2013 Nachtleben, Frankfurt, Germany
20.11.2013 Old Blue Last, London, UK
21.11.2013 Merelyn, Nijmegen, The Netherlands
22.11.2013 Patronat Café, Harleem, The Netherlands
23.11.2013 Alter Stadtbahnhof, Schweinfurt, Germany
24.11.2013 AB, Brussels, Belgium **
25.11.2013 Underground, Cologne, Germany
27.11.2013 Arena (small room), Wien, Austria
28.11.2013 Kofmehl, Solothurn, Switzerland
29.11.2013 Gaswerk, Winterthur, Switzerland
30.11.2013 Zwölfzehn, Stuttgart, Germany
01.12.2013 Chemiefabrik, Dresden, Germany
03.12.2013 Hydrozagadka, Warsaw, Poland
04.12.2013 Minoga, Poznan, Poland
05.12.2013 Comet, Berlin, Germany
06.12.2013 Indra, Hamburg, Germany
07.12.2013 Beat, Copenhagen, Denmark
12.12.2013 Pustervik, Göteborg, Sweden
** Supporting Airbourne
BOMBUS online:
https://www.bombusmusic.com
http://www.facebook.com/bombusmusic
http://www.myspace.com/bombusmusic
Century Media Records online:
http://www.centurymedia.com
http://www.youtube.com/centurymedia
http://www.twitter.com/centurymediaeu
http://www.facebook.com/centurymedia
Century Media webshop:
www.cmdistro.com